Free Income Statement Templates
Income Statement
The Income Statement is sometimes also known as the Profit and Loss Statement (P&L). This statement illustrates how net income is derived from revenue and expenses. Revenue is the amount of money received from the sale of products or services. Expenses are the cost for selling the product or services. The main purpose of the income statement is to illustrate whether a company is making or losing money for the period reported.






Income Statement Spreadsheet templates
This set of Income Statement spreadsheet templates is designed for use by financial analysts in financial modeling. It includes both simple templates and slightly more complex and formatted templates. Reusing them is simply a matter of copy and paste. Many of the financial models created by ConnectCode use these balance sheet templates as a basis.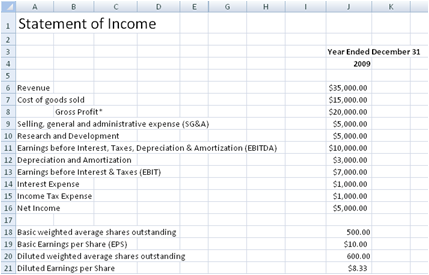 Income Statement 1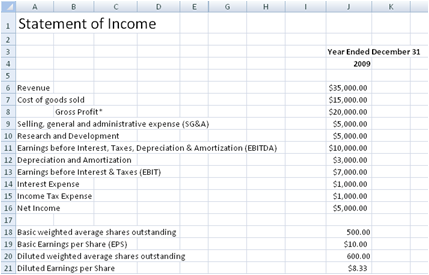 Income Statement 2
Download Free Income Statement Statement spreadsheet - v1.0
System Requirements

Microsoft® Windows 7, Windows 8 or Windows 10
Windows Server 2003, 2008, 2012 or 2016
512 MB RAM
5 MB of Hard Disk space
Excel 2007, 2010, 2013 or 2016

License

By downloading this software from our web site, you agree to the terms of our license agreement.

Download

IncomeStatementTemplates.zip (Zip Format - 73 KB)